Oakton Garbage Disposals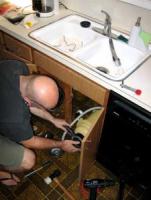 Is your garbage disposal broken? An Oakton plumber can fix your old system or help you install a new. Food waste can clog the pipes in your home's sewer system. An older system or one that is not working properly can cause damage to your sewer pipes and cost you a lot of money. Garbage disposals have improved over the last few years. Today they are more efficient, quieter, and safer. If you are having problems with your garbage disposal, an Oakton plumber can repair your old system or help you decide which new model to purchase.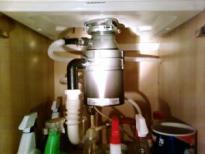 Garbage disposals help save our Earth. If garbage disposals failed to exist our landfills would be full. If you have a malfunctioning system, it is as damaging as not having a system at all. Food that is not properly ground will clog sewer pipes, and cause back-flow issue which can lead to environmental damage.
At Oakton plumbing we strive to make sure every home in our community is saving money with the most up-to-date modern appliances and fixtures. Saving energy, water, and money is our goal. Give us a call today and we can give you tips on how to save energy and point you in the right direction, to purchasing a new garbage disposal that is designed for you.
New Technology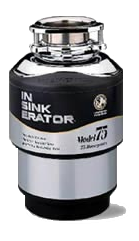 Oakton plumbers want to keep you, your family, and the environment safe. If you own a garbage disposal that is over ten years old, you should consider purchasing a new one. Not only will you save money, and help the environment, but the new disposals are very handy. New technology has allowed for safer, quieter garbage disposals. The majority of new systems do not require the person to push a button. Just push the food in and it will automatically start grinding. Many new systems no longer vibrate like the old systems. Jams can be easily cleared with the reverse feature that turns the blade in the opposite direction.